दिल्ली में एचआर मैनेजर अभिजित के लिए वधू बताएं
दहेज की शर्त नहीं: दिल्ली में एचआर मैनेजर अभिजित के लिए वधू बताएं। अभिजित के परिवार ने सूचित किया है कि शादी के लिए दहेज शर्त नहीं।
BIODATA Of AVIJIT SHARMA.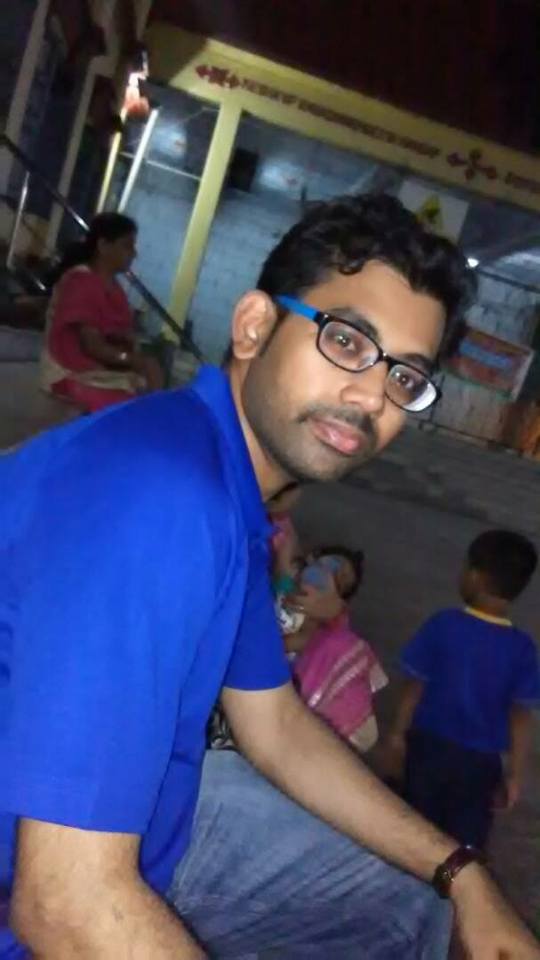 Original Village: Thana colony, Bounsi, Dist. Banka, Bihar,
Family Address: Jamshedpur,
Mobile: 8540930080

Personal Details:
Grand Father : Late. Gadadhar Prasad Sharma (Rtd. Guard of Indian Railways).
Father's Name : Mr. Rama Shankar Sharma (Plant Manager in Castings India Inc.)
Mother Name : Mrs. Sabita Sharma (House Wife & Homeopathic Practishner)
Elder Brother : Mr. Anshuman Sharma (Store Manager in RSB intermission)
Brother in Law : Mr. Sachin Kumar (Sales & Logistic Manager in Body Care International)
Sister (married) :Rashmi sharma (IT Software Developer)
Date of Birth : 02 November 1984.
Sex : Male.
Nationality : Indian.
Religion : Hindu.
Marital Status : Single.
Language Known : Hindi, English, Bengali
Hobby : Listening music, Singing, Solving Mathematical Problems, Playing Chess.
Skin Color : Fair
Salary : 3,80,000/- Annual CTC

Cast : Bhatt Brahmin
Gortram : Kashyap
Rashi : Makar.
Professional Summary
Specialization in Human Resources Planning, Executing, Administrating and analyzing the overall works involved in HR Department. (HR Manager).
Academics Qualifications:
Graduation (B.Sc Zoology hons.), from Tilka Manjhi Bhagalpur University.
PG Diploma in computer Application.
Life Office Management Certified in Insurance Business Operation.
Master Of Business Administration in Human Resource from Sikkim Manipal University.
HR Generalist Certified from Asia Web Media.
Advance Certificate in Management from All India Management Association.
Professional Experience:
Now working as HR Manager in Dheer Marketing India Pvt Ltd at Delhi.
Worked as Asst. HR Manager for Infinite Computer Solutions Pvt Ltd.
3. Worked as Asst. Manager Insurance Operations in Genpact India, Gurgaon. (Joined as Team Leader position and left with Asst. Manager position).
4. Worked as Sr. Office Executive in Castings India Pvt Ltd. Jamshedpur (A TATA Tisco Ancillary Company).